A week with Jeff Lichty
Event Navigation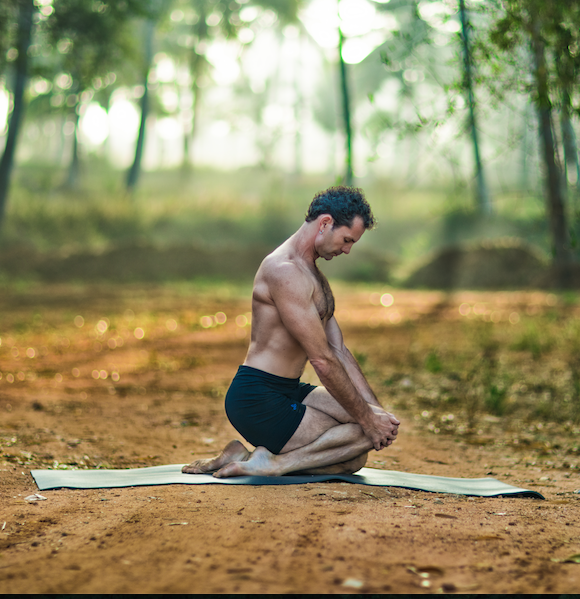 A week of Mysore and workshops with Jeff Lichty
Morning practice from December 4 to December 9
Mysore Monday-Thursday 6-9am, Led Primary Friday 6:30-8am, Mysore Saturday 9-11am
You can drop-in to any of these sessions, or buy a $75+hst package for all 6. If you already have an AYO Mysore package you don't need to buy anything, just show up!
Workshops

Pranayama: Sunday December 3, 9-11:15am, $50+hst
Asana clinic: Tuesday December 5, 6:30-8:45pm, $50+hst
Buy both workshops for $85+hst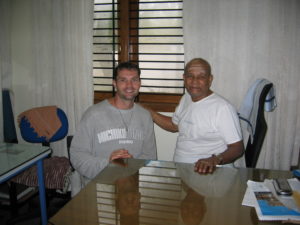 About Jeff Lichty

Jeff is an avid adventurer and thoughtful seeker of truth and wisdom. Sixteen years as a critical care paramedic along with his pre-existing existential inclinations led him to the practice of Ashtanga Yoga. He has travelled to India 17 times to study directly with Sri K Pattabhi Jois and Sri R Sharath Jois who both authorised him to teach in 2006.
Former co-founder and director of Ashtanga Yoga Victoria, he recently re-located to Calgary where he runs the Calgary Ashtanga Yoga School. Jeff is approachable and practical in his teachings and has a real talent for expanding the ordinary definitions of yoga beyond the reach of our current body-centric culture and revealing how these practices powerfully penetrate into all areas of life.